Mike's Grillhouse is a fusion between fine dining and casual fun. When you walk through our doors you are welcomed into an industrial chic restaurant, one like no other in the Valley. Through their travels, original founders Mike and Shelly Nelson experienced many types of dining experiences and Mike's Grillhouse is a collaboration of all the things they found to be their favorites.
Along with our new and exciting items, you will also find many "old favorites" on the menu.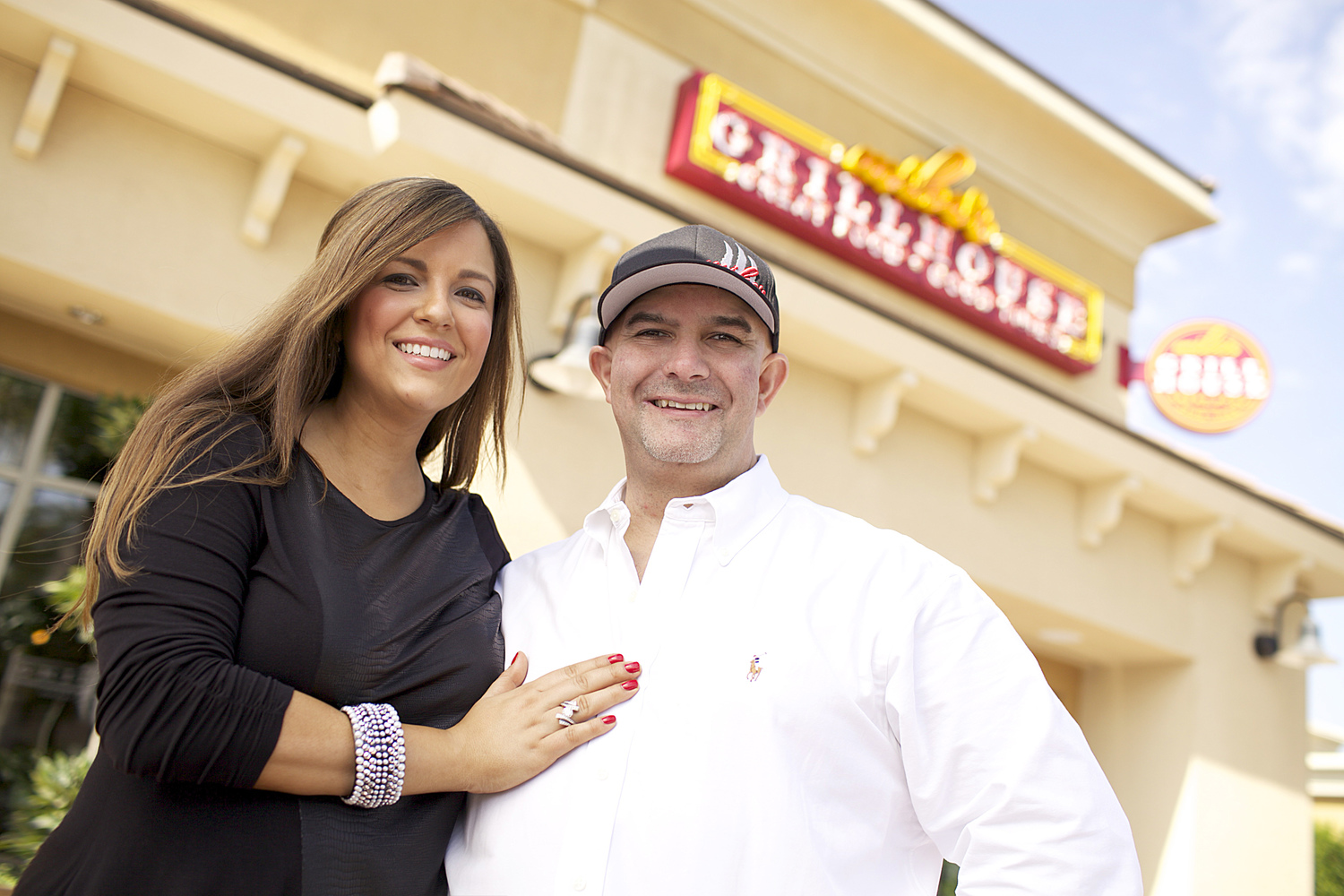 Mike Nelson has been in the restaurant industry for over 30 years in Modesto.
Before that his parents owned local bars and restaurants too! When Mike was just nine years old, his brother Dan Costa, who at the time owned the velvet creameries, had his little brother (Mike) come in to scoop samples of the ice cream for the customers.
He was so young that he had to stand on a milk crate to see over the counter! This is when mike learned what good customer service was about. In later years, mike opened up smokeys, a few small burger/sandwich restaurants in Modesto and the surrounding areas. After selling smokeys, Mike wanted to open up a full service restaurant in Modesto, mike's roadhouse was born. Mike's Roadhouse was open for 15 years on Dale Road.
The restaurant included a large dining room and full bar.  Mike's Roadhouse also offered full service catering.  After 15 years of business, Mike decided to sell his large restaurant and open up a smaller, but finer restaurant than the roadhouse. He wants to able to spend more time with his wife and children and who can blame him?
The restaurant still has the same great food and if you liked something from smokeys or the roadhouse, no problem, the guys in the back can do that too! Mike's Grillhouse is a beautiful place where Modesto's traditions can live on.